Hi guys,
Have you seen he Big Brother diary room chair? I think it looks fab.
This is just another illustration of Period Furniture coming back into fashion, many people are fed up with buying furniture from well known companies and not getting good quality results. People are finding that rather than a Sofa or Chair lasting 10 to 20 Years it is lasting maybe 2 or 3 due to poor workman ship and corners being cut.
This particular Chair has been brought in to the year 2009 and given a revamp with the patchwork finish.
With Period Furniture and Chesterfield Chairs / Chairs you  get what you pay for… good quality furniture with lots of life in.
Browse through our range and choose your new suite now, we guarantee good quality furniture at the right price.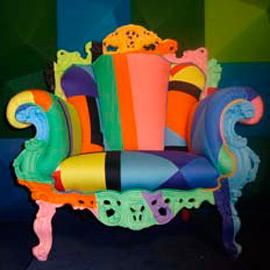 ---
Previous Article
Great Customer Response at Distinctive Chesterfields
Read Previous
Next Article
Check Out Our New Office Sofa!
Read Next