When it comes to showcasing the appropriate blend of class, history, and comfort in your living area, nothing quite compares to the timeless appeal of a Chesterfield sofa. 
Originating in the 18th century, this iconic piece of furniture has transcended generations, making it a symbol of sophistication and class. At Distinctive Chesterfields UK, we know Chesterfield sofas are special. In this guide, we'll look at their history, styles, craftsmanship, and care tips. This will help you choose the right one for your home decor.
Understanding the Essence of Chesterfield Sofas
With its distinctive tufted upholstery, rolled arms, and exquisite detailing, exudes an air of opulence. Its enduring appeal lies in its ability to seamlessly blend into various interior styles, from classic Victorian to modern minimalist. The Chesterfield leather sofa is a popular option for both homeowners and interior designers since it has come to be associated with luxurious comfort and classic style.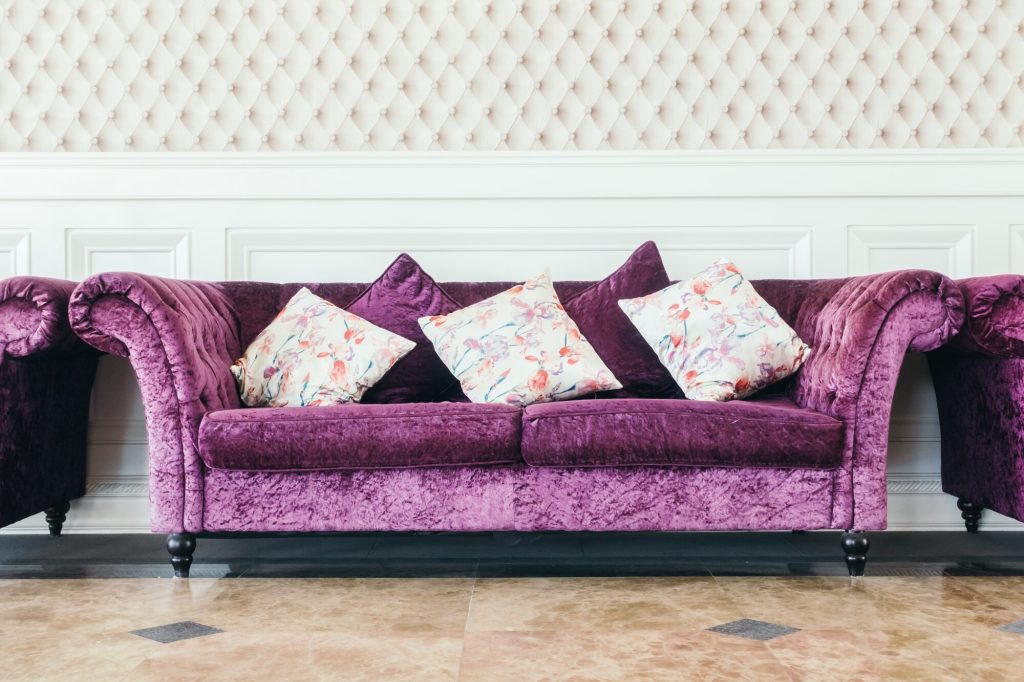 Explore the Variety of Chesterfield Sofas
At Distinctive Chesterfields, we take pride in offering a diverse range of Chesterfield sofas that cater to different tastes and preferences. 
We carefully craft classic leather Chesterfield sofas that ooze sophistication and fabric Chesterfield sofas that radiate warmth and softness.
No matter what kind of style you prefer, our Chesterfield sofas are designed to suit your individual taste.
Why Choose a Chesterfield Sofa?
A Chesterfield sofa embodies timeless elegance and unmatched comfort, making it a coveted choice for discerning homeowners. Its classic design, featuring tufted upholstery and rolled arms, effortlessly fits diverse interior styles, from traditional to modern. 
Crafted by skilled artisans, each sofa preserves the Chesterfield heritage, reflecting superior craftsmanship. Beyond its aesthetic appeal, these sofas offer exceptional coziness, ensuring a relaxing retreat in any space. Constructed with premium materials, be it leather sofa or fabric sofa, these sofas guarantee durability and long-lasting beauty. Choosing a Chesterfield sofa is an investment in style, comfort, and enduring quality, elevating your home with sophistication and distinction.
Caring for Your Chesterfield Sofa
To maintain the beauty and longevity of your Chesterfield sofa, proper care is essential. 
Maintain your leather sofa's softness by regularly vacuuming the crevices and cushions, and use a high quality leather conditioner to prevent dust buildup.
Keep your sofa out of direct sunlight to prevent fading, and clean spills immediately with a clean, dry cloth.
These simple yet effective care tips will ensure your chesterfield couch remains a cherished piece of furniture for decades to come.
Elevate Your Living Space with Distinctive Chesterfields
Adding a Chesterfield couch to your home is more than just a design choice; it signifies your refined taste and appreciation for timeless style.
At Distinctive Chesterfields, we invite you to explore our exquisite collection, each one meticulously crafted to perfection. Elevate your living space with the unparalleled charm of a Chesterfield sofa from us and experience the epitome of luxury and comfort.
Explore Our Collection Today and Transform Your Home into a Haven of Elegance!
---
Next Article
Things to Consider When Buying Leather Chesterfield Sofa
Read Next